A year or so ago, I was at Target and decided to get a treat from the Starbucks inside. They had an intriguing drink called a Salted Hot Chocolate, and on the barrister's recommendation, I tried it. And, I loved it!
Now a days I seem to be seeing salted chocolate everywhere. And that's not surprising given that it is a fantastic combination. So, here's my take on the chocolate and sea salt combination. I was inspired by
Pink of Perfection's Salted Chocolate Caramel Bars
and Southern Living's Shortbread recipe.
SALTED CHOCOLATE COOKIE BAR
Ingredients:
Cookie
:
8 tablespoon unsalted butter, room temperature
1/4 cup packed brown sugar
1 teaspoon vanilla extract
1 cup all-purpose flour
1/4 teaspoon salt
Chocolate
:
4 ounces dark or semi-sweet chocolate
1 tablespoon butter
1/2 cup heavy cream
1 teaspoon salt
sea salt for sprinkling on top
Directions:
Preheat the oven to 350 degrees.
Line a 9-inch square baking pan with parchment. Beat the butter and sugar until fluffy. Add vanilla extract and beat. Add flour and salt and beat until combined. Press dough evenly into pan. Bake 15-20 minutes until lightly browned. Allow to cool.
Chop the chocolate into pieces. Place the pieces into a bowl. In a small saucepan, combine the milk and butter. Heat the milk over medium heat, stirring occasionally until just simmering. Add the milk into the bowl of chocolate and let stand for a minute. Stir until the chocolate is melted.
Pour chocolate over cookie. Sprinkle sea salt over the top. Refrigerate cookies for 3-4 hours. Cut bars and serve.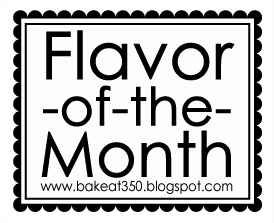 Pin It